BLACK FRIDAY DEALS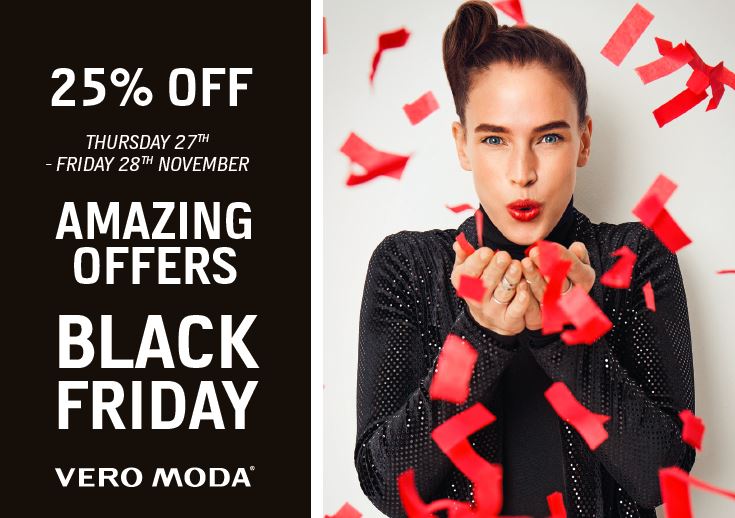 VERO MODA's gift to you!
Get Party ready with 25% Off this Thursday & Friday at VERO MODA.
Fashion is better with friends.
Don't miss out and get in early for their stylish offer.
https://www.facebook.com/veromodaireland?ref=hl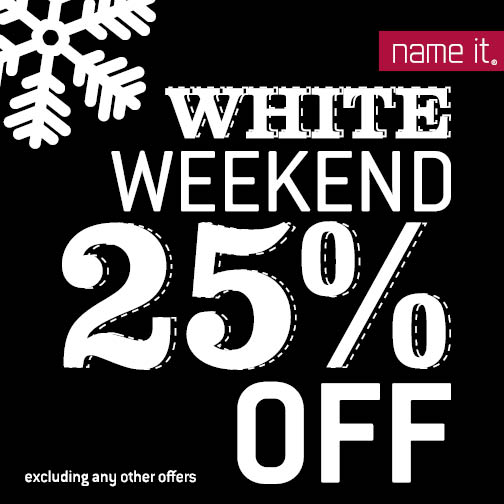 Forget about BLACK FRIDAY..name it bring's you…WHITE WEEKEND
25% OFF from Thursday 27th – Sunday 30th November
Looking for the perfect gift or outfit?
name it will even gift wrap it for you, free of charge.
Don't miss name it' WHITE WEEKEND with 25% Off in store.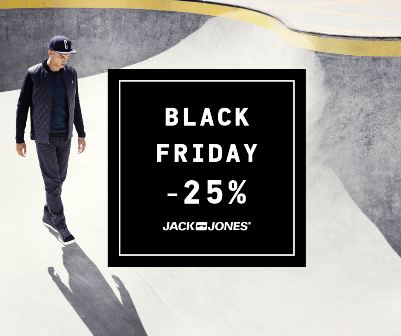 JACK & JONES BLACK FRIDAY this Friday 28th November with a massive 25% OFF.
GET IN STYLE FOR the festive season with slim fit shirts, edgy sweats, heavy knits, Perfect fit Jeans, hoodies for the holidays plus so much more on offer.
Your menswear Christmas list will be complete at JACK & JONES  Get  in early for 25% Off!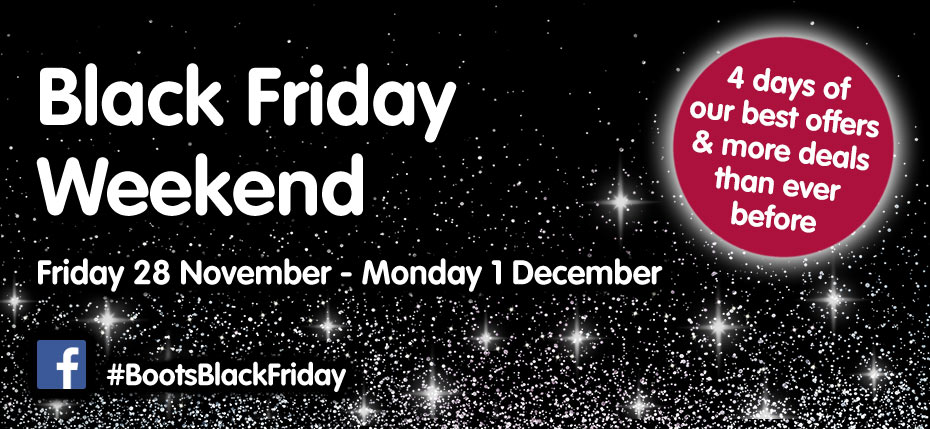 Black Friday Weekend offers at BOOTS this coming weekend, Friday 28th November – Monday 1st December.
Offer details will be available in store from Friday.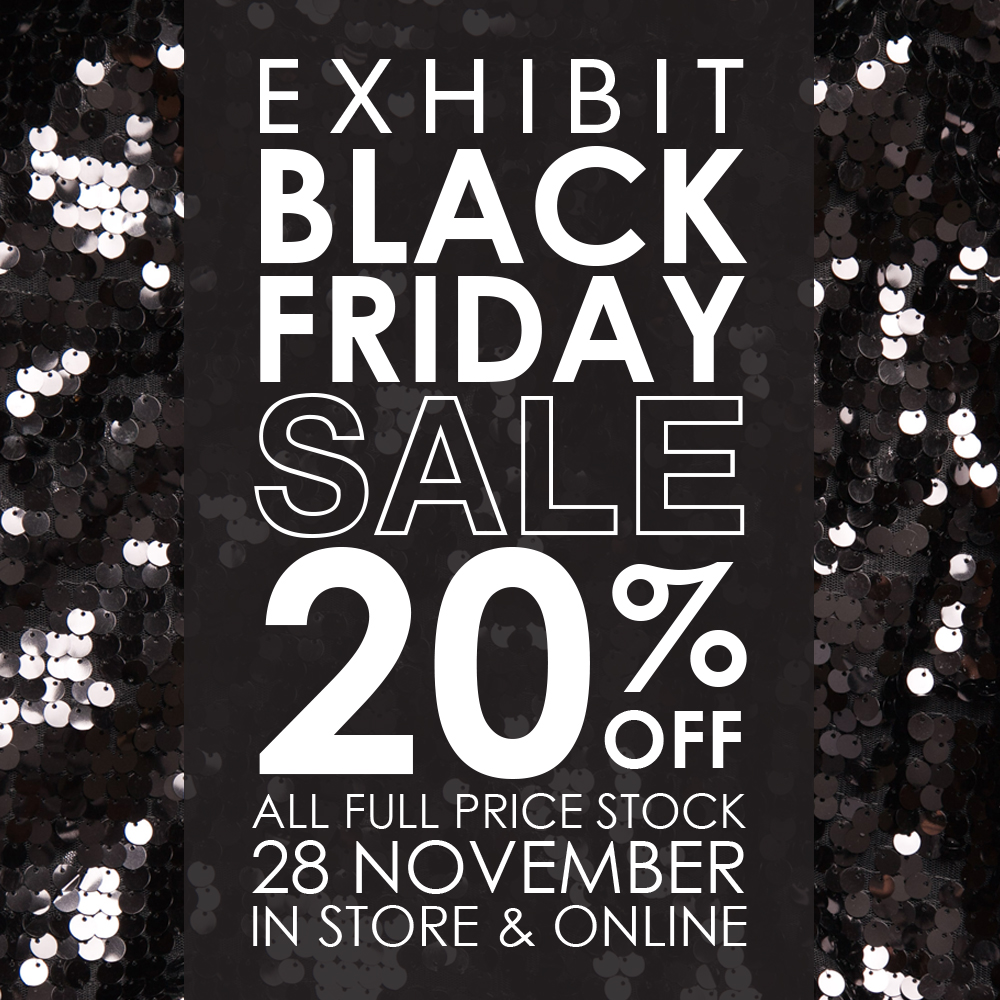 Black Friday at Exhibit!!!
OMG GET 20% OFF ALL FULL PRICE STOCK & UP TO 70% OFF SALE ITEMS!
Black Friday is this Friday 28th November In Store & Online at www.exhibitshops.com #BLACKFRIDAY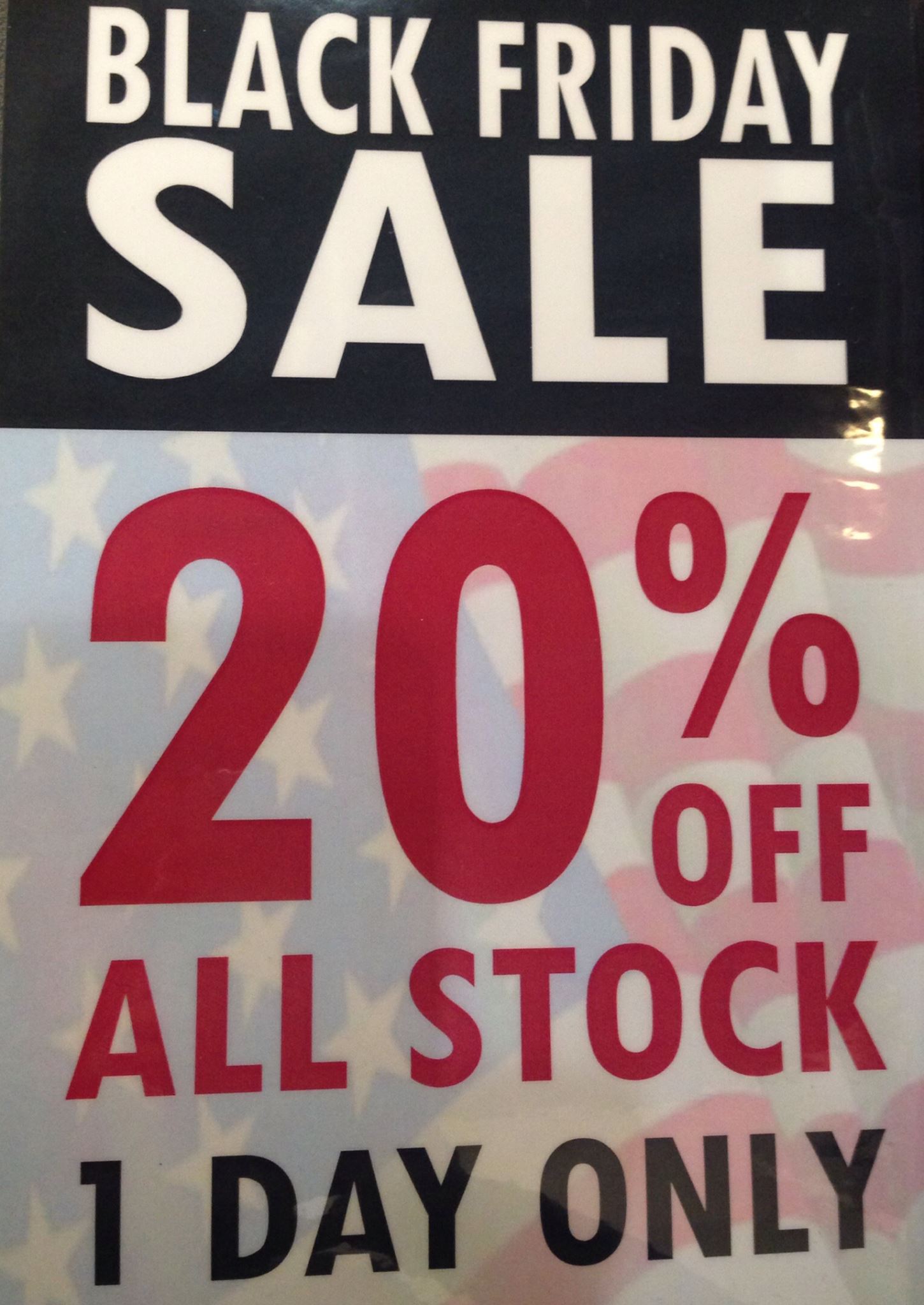 Black Friday in Project W!!!!
20% OFF EVERYTHING!!!
Excludes Guess and cash sales only!
Back to News & Events