Boots Ireland Lowers Cost of Prescription Medicines for Irish Customers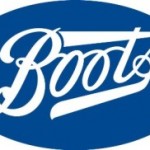 Boots Ireland has today announced new lower prescription medicine prices that will lead to significant savings for Irish customers. The changes will dramatically reduce the price of the majority of prescription medicines. Across the top-ten most expensive prescription medicines, all medicines will reduce in price, with an average saving of 25%. This announcement underpins Boots Ireland's commitment to providing the best value and care to customers as Ireland's leading pharmacy-led health and beauty retailer. The new prices will come into effect from Friday 1 June 2012.
Speaking about the announcement, Mary Rose Burke, Director of Pharmacy, Boots Ireland said, "In recent years, many of our customers have come under renewed financial pressures. In response to this, Boots Ireland is the first pharmacy retailer in Ireland to announce a commitment to delivering a clear and transparent pricing structure that will also result in significant savings for Boots Ireland customers. Our new structure reflects the important role that Boots Ireland pharmacists play in the provision of professional care in the communities they serve in our 65 pharmacy outlets nationwide. Boots Ireland aims to be the leading healthcare partner in the community and is striving to achieve this by providing accessible healthcare solutions underpinned by the best value and care to customers. Boots mission is to provide dynamic and innovative healthcare services and solutions that deliver active care to customers around the country helping them to feel good in their everyday life."
Boots Ireland's decision to cut prescription medicine costs will offer more affordable medicines to customers. This is in addition to a wide range of pharmacy-led healthcare services and products on offer in Boots Ireland stores, giving people greater choice, accommodating their needs and daily schedules in a flexible way and ultimately helping to ensure better patient outcomes.
Back to News & Events