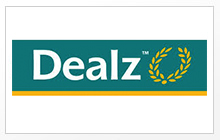 Store Details

Unit No: 8
Tel: 047 75618
Web: www.dealz.ie
Opening Hours

Mon - Wed 8.30am - 7pm
Thur 8.30am - 9pm
Fri 8.30am - 9pm
Sat 8.30am - 8pm
Sun 10am - 6pm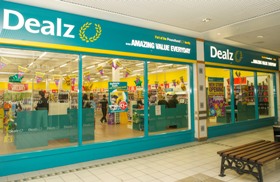 Amazing Value every day!
The team at Dealz are working hard to bring you amazing value products everyday, some of which are sourced from local suppliers in the Republic of Ireland.
Dealz quality, variety and inflation busting style offers irresistible value on each visit, enabling customers to benefit from its famous 'amazing value' proposition and enjoy the fun and exciting shopping experience of Dealz.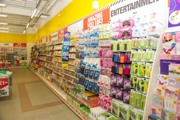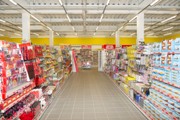 Back to Shop Directory