Job Opportunities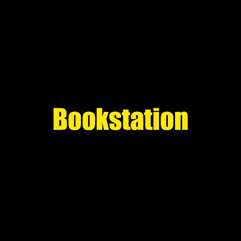 We are looking to hire an experienced Retail Assistant (flexi) for our store in Monaghan who enjoys working with the public and has a friendly, outgoing personality. As a team-oriented company, we are looking for a person who can flexibly approach their working hours and duties.
The perfect candidate is dedicated to providing exceptional customer service and demonstrates a positive attitude when interacting with customers and colleagues.
Successful candidates must have retail experience and be able to provide at least one reference.
You should possess the following attributes:
Friendly and engaging personality
Highly motivated
Honest, presentable and takes pride in your work
Reliable and a good timekeeper
A strong work ethic, capable of working on your own initiative
Sales experience in a similar background
Excellent communication skills
Ability to effectively promote and sell product range
Flexible approach to your work, including working hours (to include evenings, weekends and Bank Holidays)
Be an all- rounder who will take ownership of the role
Will have willingness to go an extra mile for all our customers
Positive with a Can-Do attitude
Responsible and Reliable
Job Responsibilities include but are not limited to:
Perform basic maths functions to collect payments and make change
Operate registers, scanners and POS terminals
Memorise product locations throughout the store and be able to direct customers or make suggestions
Handle exchanges and refunds in a quick, efficient manner, ensuring Covid-19 returns process is followed
Collect payments and bag purchases for customers
Maintain accurate cash drawer/till
Carry out merchandising duties as directed
Ensure shop floor is well stocked, clean and tidy at all times
Using the training you receive to follow routines and processes outlined, in particular the company Covid-19 Protocol & Policy (including all cleaning requirements as outlined)
Follow all company policies and adhere to Health and Safety routines
Assist and support your colleagues by helping in other duties as requested
Any other duties as requested by the Store/Area Manager
Skills:
Retail Skills, Good communication skills, Honest, Presentable, Hard Working
If you would like to apply, please send your CV to monaghan@bookstation.ie