Monaghan Rose Centre are searching for their 2016 Monaghan Rose.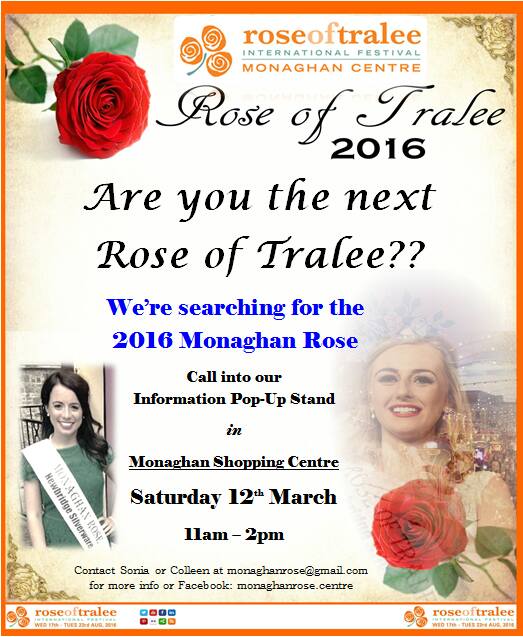 Could it be you that follows in Michelle's footsteps to Tralee this August??
If you're aged between 18 and 27 and can see yourself in Tralee this year
Pop in to meet Michelle Caulfield, 2015 Monaghan Rose and Sonia Casey & Colleen Murray, Monaghan Rose Centre Coordinators, for all the info you need to apply for this year's Rose of Tralee, they will be in the Centre Square from 11am to 2pm on Saturday 12th March  
For information and application forms you can also visit www.roseoftralee.ie/roses  Maybe you know someone that you think should apply…bring them in to meet the girls.
Back to News & Events